Daniel González
ECE Teacher - 4 Year Olds - ELA - S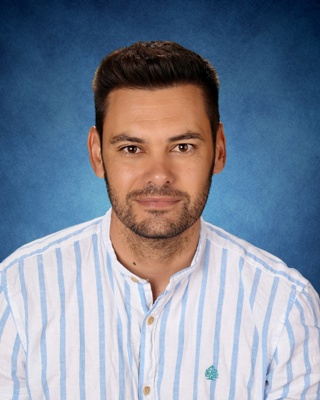 Email:
j_daniel-gonzalez-m@dpsk12.net
Department(s):
ECE
My name is Dani. I am proud to have been a dedicated member of the Godsman community since 2015, serving as an ECE Specialist. With a passion for nurturing young minds, I´m committed to fostering their cognitive growth, particularly in the areas of brain development and language acquisition.
I deeply value and respect the diverse cultures and heritages represented in our school community. I make it a priority to honor and incorporate these cultural backgrounds into the classroom, fostering an inclusive and enriching learning experience for all students.
I´m truly dedicated to the growth and development of the young minds entrusted to me at Godsman. I look forward to continuing to inspire and educate the next generation of learners.